Mid-Century Modern Furniture
The clean lines and organic aesthetic of this Modway Display Stand are undeniable. Perfect for living rooms, bedrooms, hallways, and anywhere else that could use a kick of mid-century appeal. The tapered legs and walnut grain laminate make this the perfect stand for any modern pad.
[price asin="B078K9V22B"]
This stunning club chair screams midcentury modern. It's the perfect combination of modern lines, textures, and beautiful organic wood. Pair this club chair with a sleek ottoman and you've got yourself the perfect place to read, listen to some retro music, or enjoy a cocktail. This one's a must have!
[price asin="B07F25Q7PC"]
The lines and curves of this one-of-a-kind side table are the epitome of midcentury modern. Made of walnut plywood and kiln dried to stabilized moisture levels, this side table is as durable as it is beautiful.
[price asin="B016LQGA4G"]
These gorgeous velvet aqua dining chairs are sure to bring a smile to your guest's face. Our favorites are these aqua beauties, but they also come in Rose, Bordeaux, Gray, and Purple. These comfortable and elegant chairs will be perfect for your next gathering around the dining room table.
[price asin="B06XXLW1HZ"]
It's hard to fathom, but mid century modern design is still as popular now as it was 50 years ago. Don't believe us? Just take a quick visit to your local Target or West Elm and you'll see. The impact this iconic design era still has on the world is undeniable.
[price asin=""]
We're starting off a new series on the blog called "Designer Spotlight". In this segment, we'll highlight our favorite designers of the mid-century modern era and bring their talents to light. And since Charles and Ray Eames are without a doubt some of the most well-known pioneers in their field (actually, many fields), it only made sense to lead with their brilliance.
[price asin=""]
As you can probably tell, we're pretty big fans of mid-century modern interior design. But for those of us several decades removed from this amazing time in architecture and design, it's hard to truly get a sense of what life was like for folks living in the '50s.
[price asin=""]
This gorgeous side table is constructed from solid Pecan wood, giving it a luxurious and premium look. A beautiful accent to any mid-century modern decor, this table would look great in the living room or even as a bedside table.
[price asin="B011BQSPVW"]
The timeless shape of this chair is exquisite. Made of wood, metal, and poly synthetic fiber, this beauty is a must for any mid-century inspired space. Weighing in at 17 pounds, this hefty chair is sure to bring modern stability to your living or dining room.
[price asin="B01D3I68F6"]
This unique and versatile side chair will be the talk of any dining, living room, or office space. The organic shape and sleek pedestal base offer modern lines and a progressive look. Introduce a modish fashion feel to your home with this one-of-a-kind classic.
[price asin="B003VPAY3O"]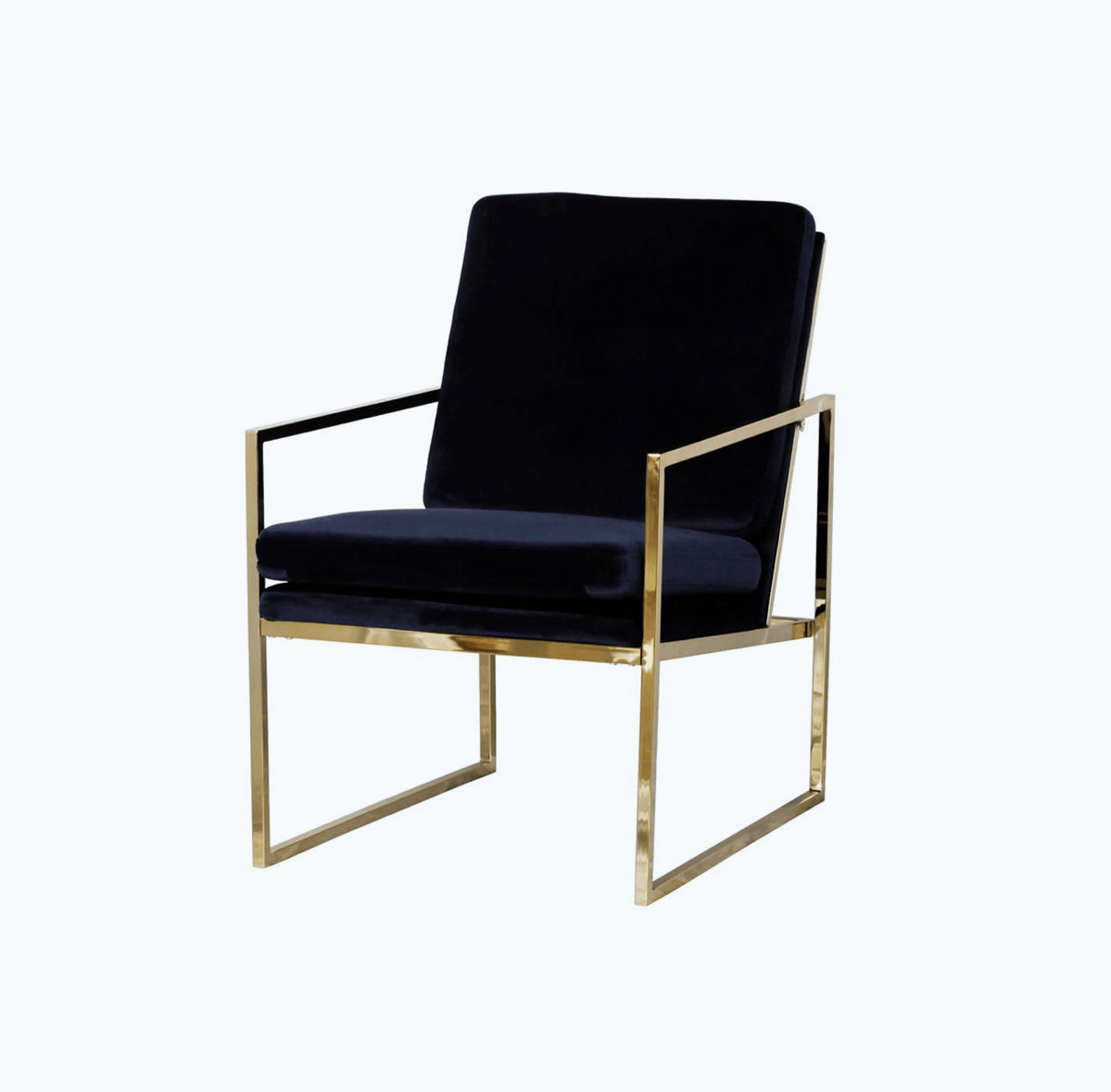 This incredibly stylish velvet blue accent chair is elegant—an amazing addition to any mid-century modern home. With easy to care for velvet, you can sit back and enjoy your time reading, watching TV, or simply relaxing in this comfortable and ergonomically shaped chair.
[price asin="B073RFVKD9"]
A remarkable reproduction of Charles Eames' award-winning DSW (dining side wood) chair. In fact, this chair was recognized by the New York Museum of Modern Art in 1948 and is sure to bring a beautiful accent to your modern living space.
[price asin="B00PY8CHM2"]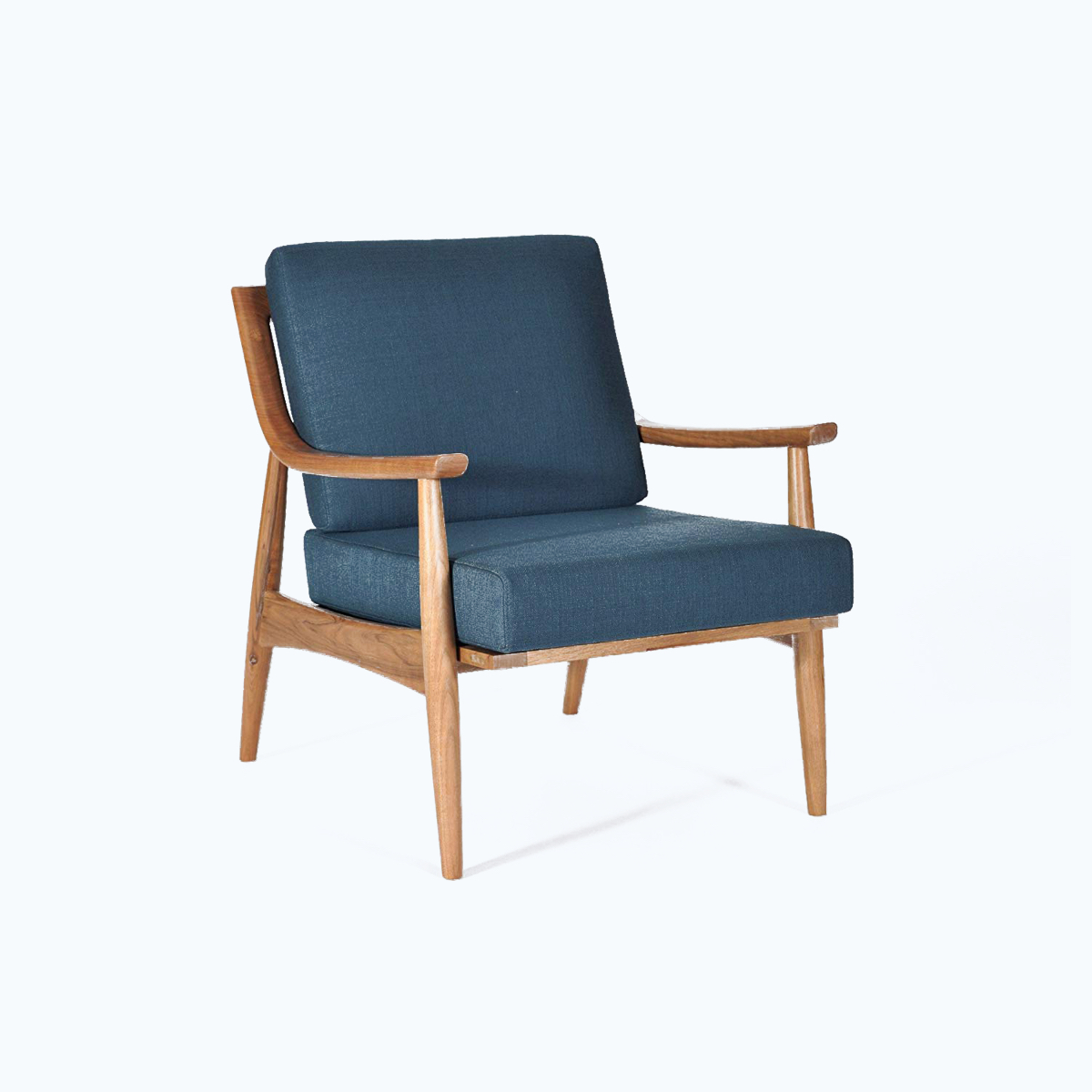 This amazing accent chair is hand-crafted with a beautiful, sturdy, and solid walnut frame. In fact, it's built with traditional joinery—so there's no need for hardware or assembly. The upholstered cushions have zippered covers and come right off for easy maintenance and washing.
[price asin="B01D3Q9CHO"]
East meets west with the Isamu Noguchi style coffee table, a triumph of minimalist design that combines natural and man-made materials for a stunning effect. A perfect example of modernism, this replica is true to the original and casts a striking profile, making it the centerpiece for any entertaining space.
[price asin="B00UT1EBXM"]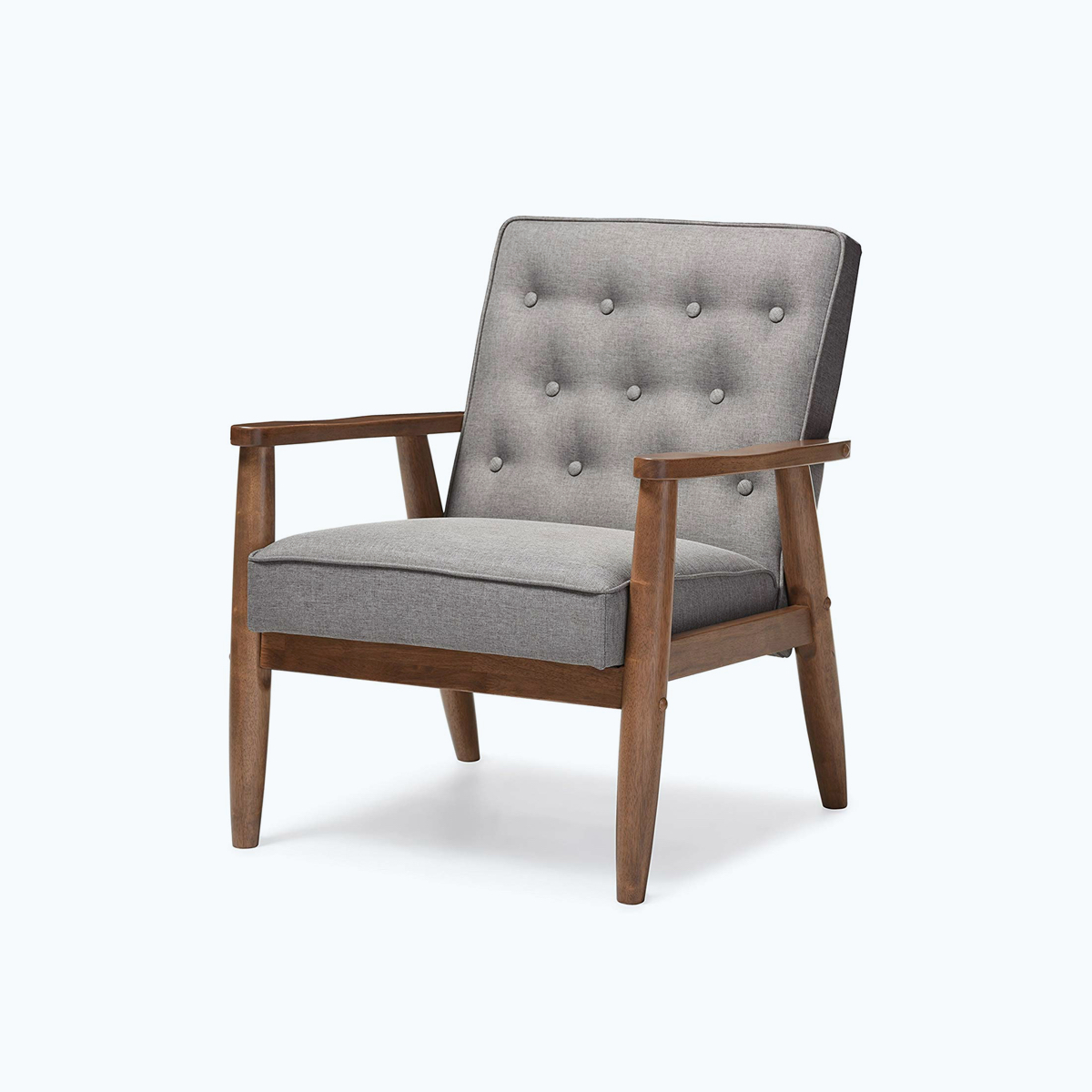 A simple, post-modern design that works well with a variety of styles, the Sorrento lounge chair is upholstered in faux leather with solid rubberwood legs and frame. The sculptural arms and wide, welcoming seat are a throwback to classic 1950s and 60s Danish design.
[price asin="B019516WR4"]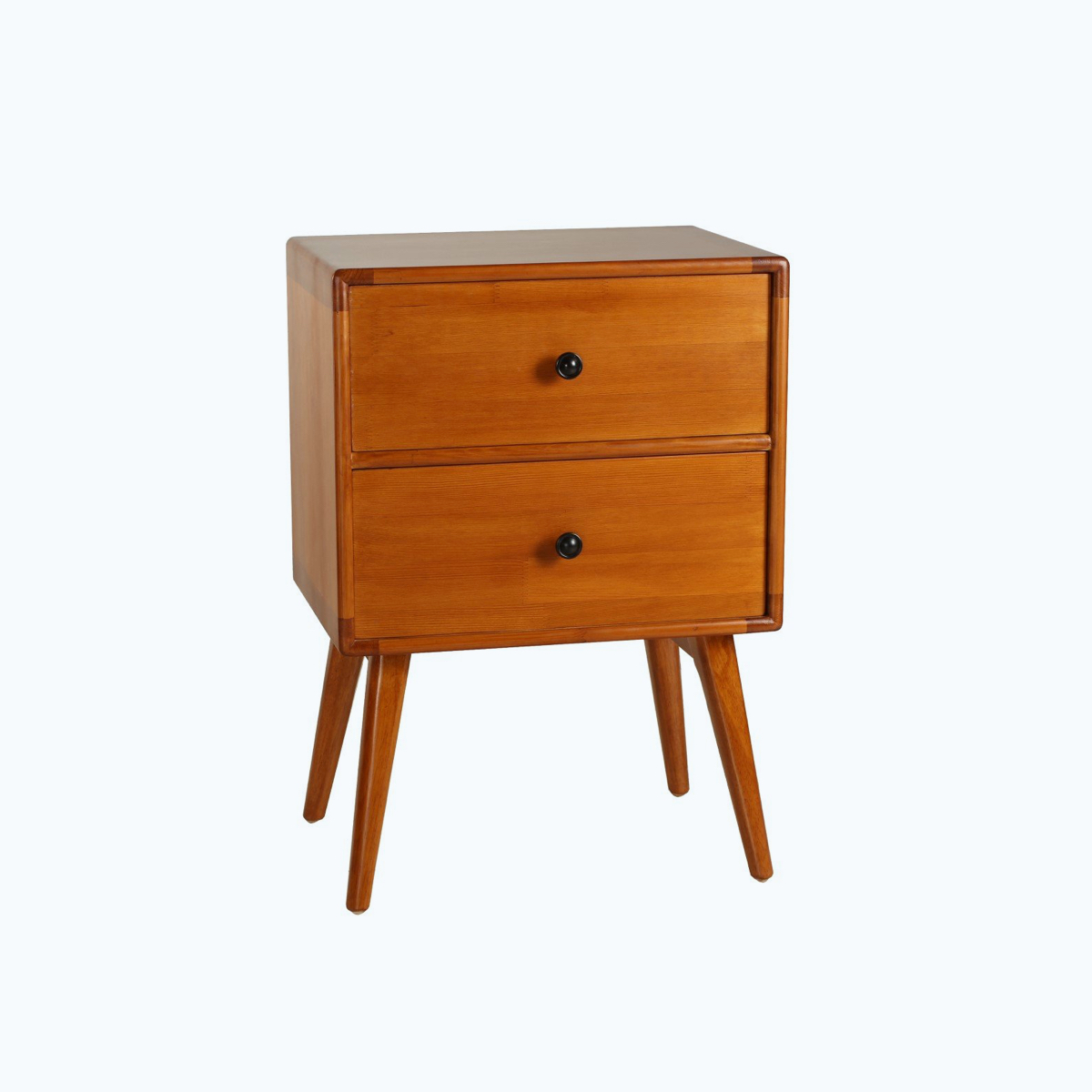 Experience modern art with this beautiful mid-century table, handmade from solid wood. Two lacquered drawers with iron knob handles, gorgeous walnut finish and rounded accent corners exemplify the sophistication and attention to detail.
[price asin="B0144J9E18"]