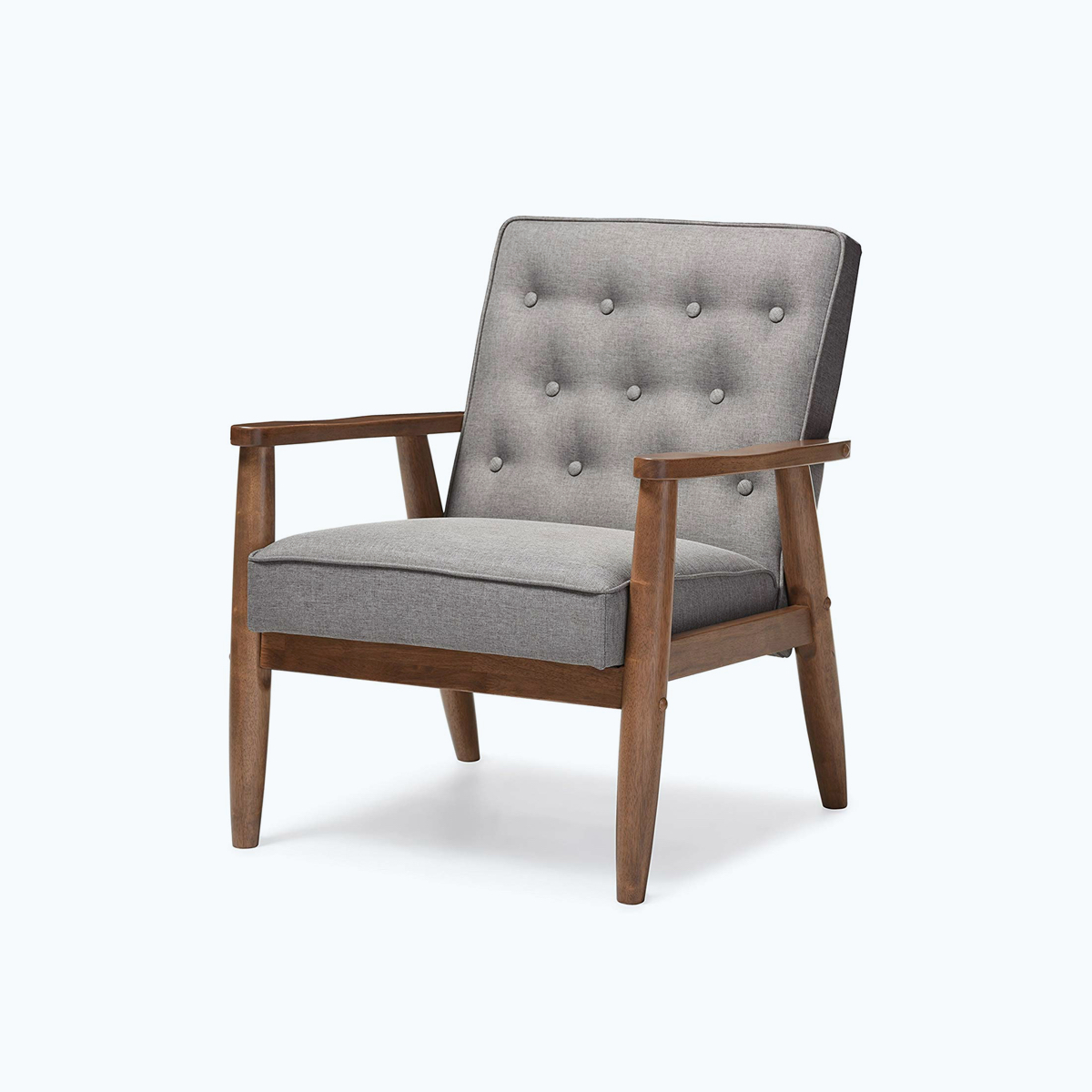 Sorrento Upholstered Wooden Lounge Chair
A simple, post-modern design that works well with a variety of styles, the Sorrento lounge chair is upholstered in faux leather with solid rubberwood legs and frame. The sculptural arms and wide, welcoming seat are a throwback to classic 1950s and 60s Danish design.
Price unavailable
Buy on Amazon
Manufacturer
Baxton Studio
Dimensions
29.7" x 27.4" x 33.3"
Rating
The MidMod Blog
All the best mid-century designers, books, cocktails, music, and more.
News
Today we're excited to announce the new and improved MidMod! We've been working hard behind the scenes for weeks, and we're finally ready to give you a look at what we've been up to. Let's start with the obvious question: What the heck is MidMod? Well we're glad you asked!
Read more
Cocktails
The Old Fashioned is a classic cocktail from the mid-century era. It came to popularity in the early 1960s, largely attributed to the movie, It's a Mad, Mad, Mad, Mad World. However, many people were introduced to this beverage by the enigmatic Don Draper, as it was his cocktail of choice in Mad Men.
Read more