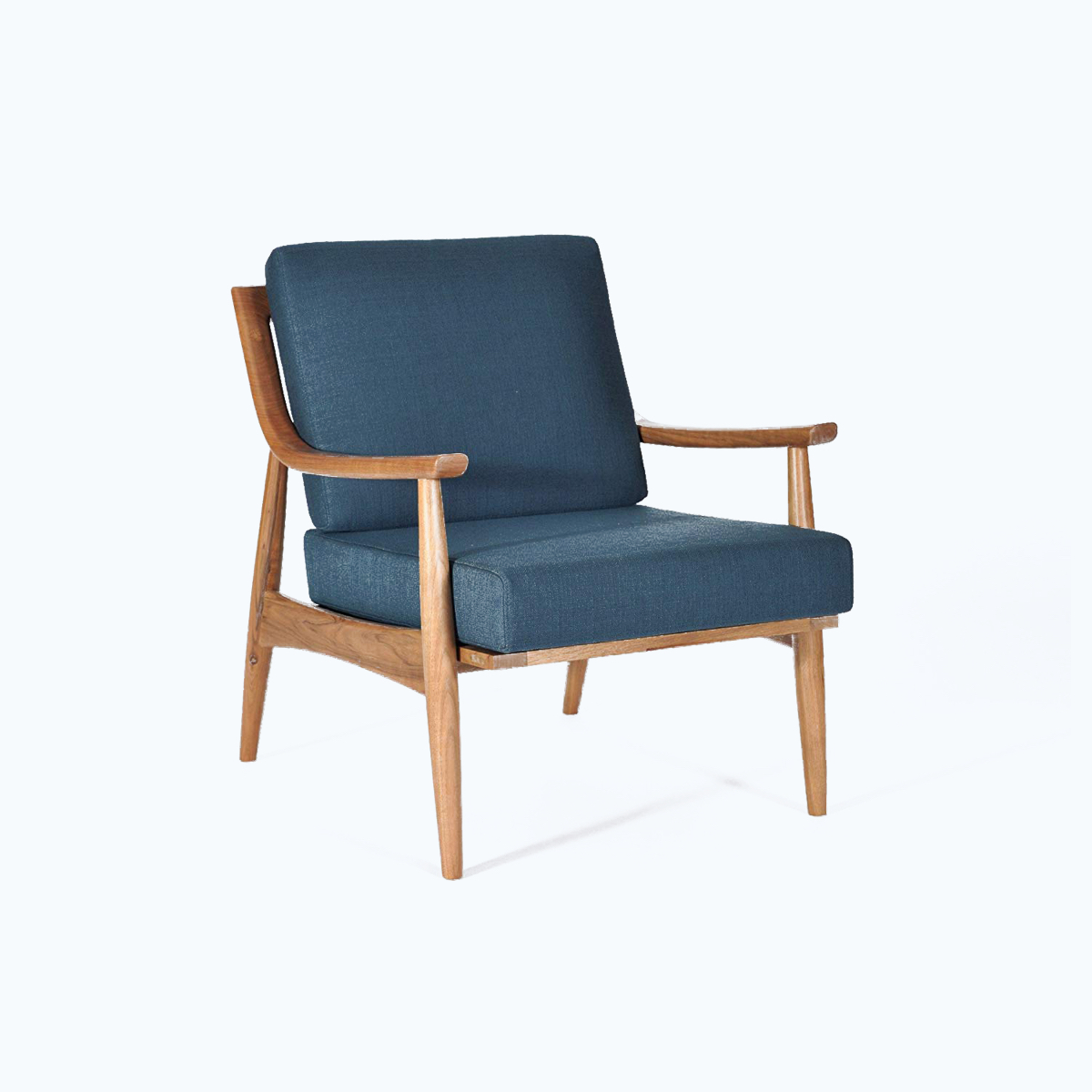 Adam Chair, Hand-Built Walnut Frame
This amazing accent chair is hand-crafted with a beautiful, sturdy, and solid walnut frame. In fact, it's built with traditional joinery—so there's no need for hardware or assembly. The upholstered cushions have zippered covers and come right off for easy maintenance and washing.
$699.00
Buy on Amazon
Manufacturer
Gingko Home Furnishings
Color
Walnut / Azure Blue
Dimensions
25" x 36" x 32"
Rating
The MidMod Blog
All the best mid-century designers, books, cocktails, music, and more.
Garden
Indoor planters are without a doubt one of the best ways to bring the outside in. In fact, mid-century architects used natural light (along with other natural materials) to showcase nature at every turn.
Read more
Designer Spotlight
We're starting off a new series on the blog called "Designer Spotlight". In this segment, we'll highlight our favorite designers of the mid-century modern era and bring their talents to light. And since Charles and Ray Eames are without a doubt some of the most well-known pioneers in their field (actually, many fields), it only made sense to lead with their brilliance.
Read more