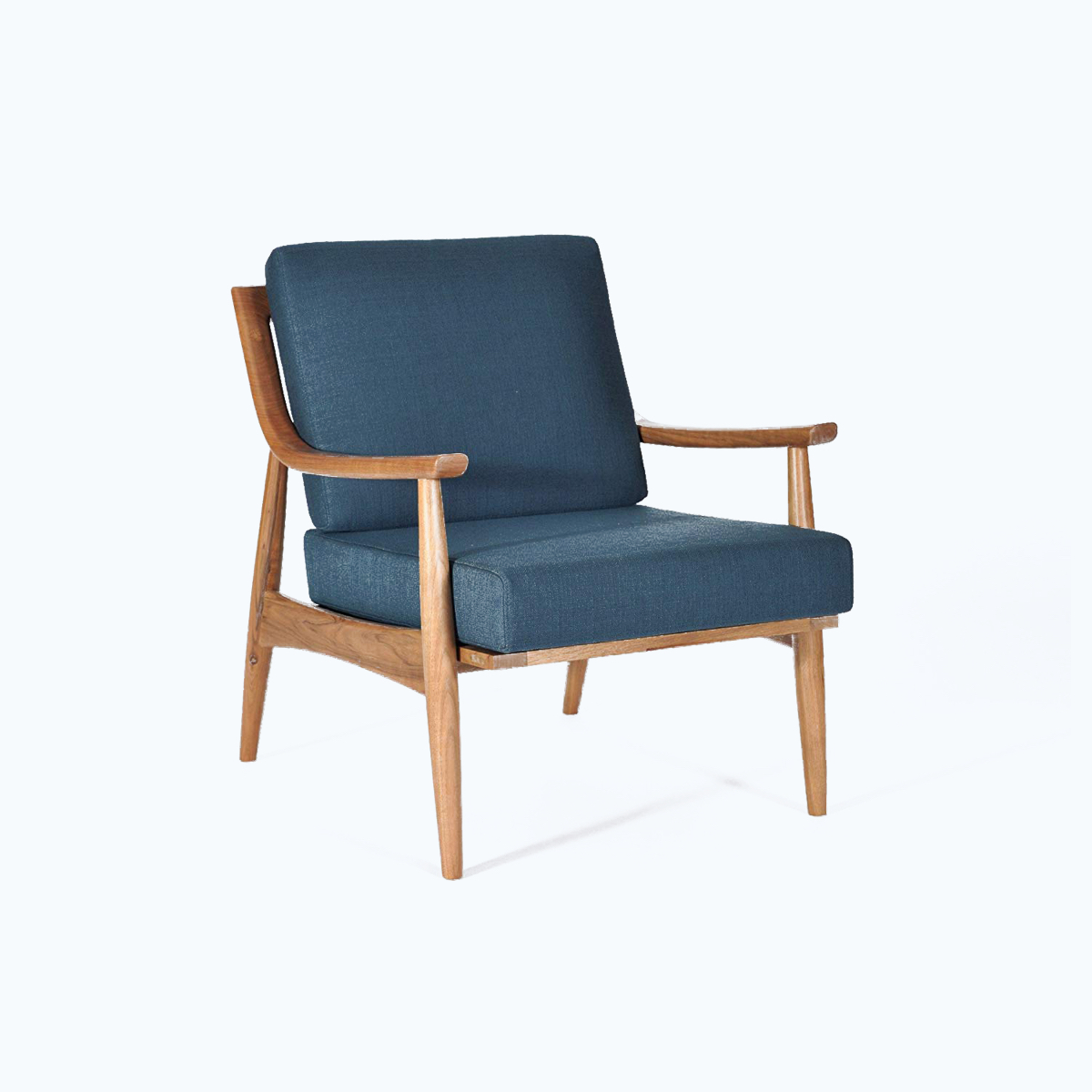 Adam Chair, Hand-Built Walnut Frame
This amazing accent chair is hand-crafted with a beautiful, sturdy, and solid walnut frame. In fact, it's built with traditional joinery—so there's no need for hardware or assembly. The upholstered cushions have zippered covers and come right off for easy maintenance and washing.
$699.00
Buy on Amazon
Manufacturer
Gingko Home Furnishings
Color
Walnut / Azure Blue
Dimensions
25" x 36" x 32"
Rating
The MidMod Blog
All the best mid-century designers, books, cocktails, music, and more.
Books
As you can probably tell, we're pretty big fans of mid-century modern interior design.
Read more