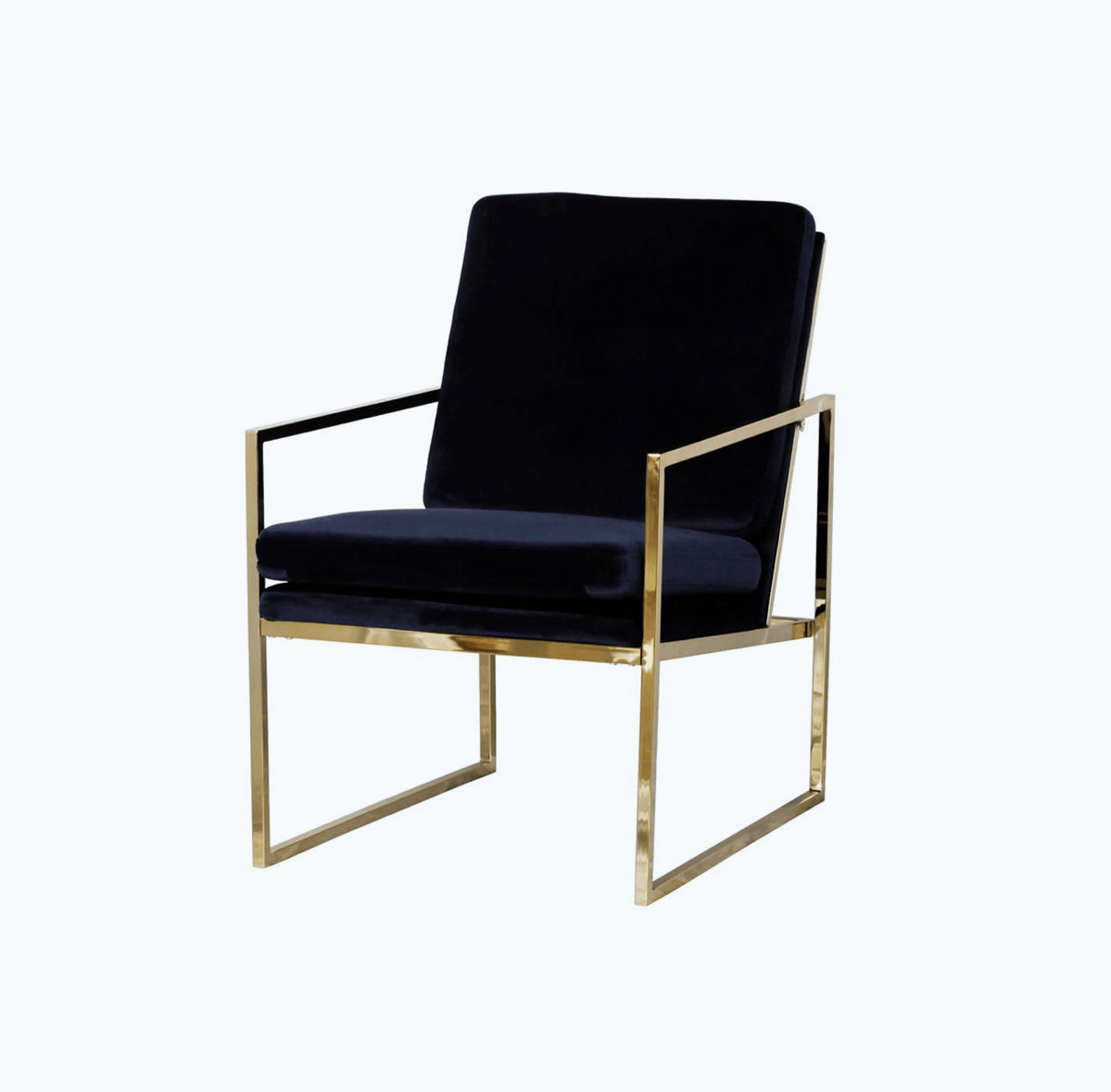 Dark Blue Velvet Lounge Chair
This incredibly stylish blue velvet lounge chair is elegant and fits as a single piece in virtually any room. The velvet is luxurious and easy to care for. Enjoy your time reading, watching TV, or simply relaxing in this comfortable and ergonomically shaped chair.
Buy on Amazon
Dimensions
23.6" x 29.5" x 34.6"
Rating